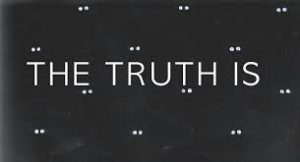 The truth about leadership is, one cannot learn it like other skill sets. The reason why one cannot learn leadership like a skill set is because leadership is not a set of technical competencies. To become an authentic leader requires a shift in the consciousness of the human being. That said when this shift happens the individual begins to express competencies that most leadership assessments measure.

To pathway to a higher level of leadership requires the executive to engage a different part of themselves.  The central means of this pathway is an emphasis on expanding one's self-awareness.  As awareness grows and the individual becomes more attentive to their impact, they begin to appreciate the importance of alignment. As alignment strengthens with others they become more productive, more influential and creative in all their endeavors with others.
So, while engaging intellectual understanding and fundamental principles is an aspect of developing leadership, the development process is ultimately an effort of engaging one's awareness and deepening one's connection to deeper resources within themselves that were before hidden.
There is a switch in every human being. When this switch is activated in the individual, leadership competencies begin to automatically 'boot up' and over time season and deepen.  The key is engaging a process with individuals who are ready to let go of habits that may have served them well as an individual contributor.
The most compelling context supporting an executive's leadership development involves:

Engaging those who seem to have a natural propensity towards leadership and who have already demonstrated leadership in their current role
Placing the manager in a work situation that dramatically increases expectations
Having the support of their direct reporting manager during the process
Setting clear expectations for the development process
Working with a trusted advisor and coach who is grounded in business, deploys a process proven to successfully and efficiently develop leaders in a broad array of organizational settings.
While some of these items below can be supportive the development process, leadership will not ignite in someone by merely:
Reading leadership or management books
Participating in training programs or workshops
Placing an individual in a more challenging situation or promotion, without adequate support to develop
The best time to deploy my development process is when an executive or business owner is:
Being promoted or new challenges are emerging in their current role
Onboarding to a new organization
Facing an increase in expectations from their board or senior leadership
Receiving feedback about behaviors that are downgrading their potential and impact
Experiencing a strong personal longing increasing their impact and more profoundly engaging their team to maximize value
Confronting a career transition
Invest In Your Best Leaders

Many organizations make the mistake of trying to fix those whose behaviors are most challenging and fail to recognize the return on investment in making their best leaders better.
Therefore, if you are considering supporting others in your organization to grow as leaders, the best candidates for further development are those that are already exhibiting leadership competencies.
Over twenty years, I have seen initial investments pay off much more when your best leaders engage a development program. These individuals tend to be more coachable and embrace the growth opportunity with more energy. They also become models for others in the organization, leading to greater aspiration to demonstrate leadership in others.