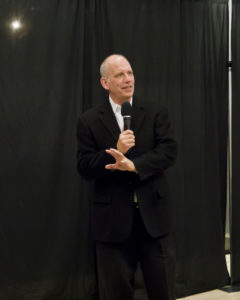 David Craig Utts is a phenomenal speaker, author and corporate advisor on conscious leadership.   At a time when uncertainty has clouded the vision of many corporations, David provides proven principles and practices to foster increased growth, profitability, and performance in today's mid-market companies.  David believes visionary leadership is the main answer to most of the challenges facing organizations today.  BeaconPoint Leadership's mission is to support mid-market executives to step into their full power as conscious visionary leaders.
David brings a rich and diverse background to every engagement. His experience includes more than 25 years of success as a business executive and 30 years of research on leadership development. In that time, he has worked with hundreds of senior executives and partners at top-tiered companies, such as AT&T, Discovery Channel, PriceWaterhouseCoopers,  World Bank and Booz Allen Hamilton. He enjoys sharing his expertise while working with clients and through speaking engagements worldwide.
David enjoys delivering value in each power packed session. He is a compelling and captivating speaker, providing thought-provoking and even humorous anecdotes to help the audience think deeply, yet practically, about business and how to move it forward in today's fast-paced, rapidly changing marketplace.
David also holds an MS in Organizational Development and advanced coaching certifications.
Click this link for more background on David Craig Utts.